What's happening at PBS!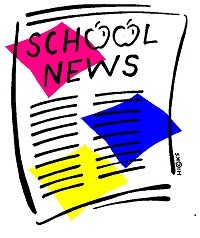 School News
MINK CREEK CASH RAFFLE
Posted on

December 13th, 2017
Our big fundraiser for the 2017-2018 school year will go towards purchasing replacement gym mats, classroom library books and outdoor garbage cans for the school.  We are hoping to raise $3500.00 with this raffle but it will take everyone to help make this happen!
Raffle Prizes:
FIRST PRIZE - $750.00
SECOND PRIZE - $500.00
THIRD PRIZE - $250.00
Tickets cost $10 each with only 500 printed and are now available for purchase.  Please contact Nicky Birtles @ 780-268-3521 or the school office if interested in purchasing or signing out a package to sell. (Students are not permitted to sell tickets for this licenced lottery.)
The draw will be taking place on March 23rd, 2018 at Percy Baxter School.